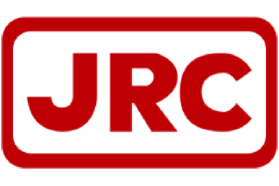 JRC (Japan)
JRC is the leading manufacturer of GMDSS & navigation related equipment for marine use. Based on its prominent technological capacity and vast accumulated experience, JRC is and will develop a variety of products with high performance and superior quality to support safety and security of navigation for all the vessels including merchant ships, work boats and fishing boats in the world's oceans and seas.

YDK Technologies (Japan)
YDK Technologies formerly known as Yokogawa Denshikiki is engaged in the development, design, production, and marketing of high-precision and high-quality vessel navigation equipment and systems including gyrocompasses, autopilots, and electromagnetic logs. The navigation and operation systems respond to the need for increased safety and efficiency in the shipping and shipbuilding industries.
Alphatron Marine (Rotterdam, The Netherlands)
Alphatron is a world renowned supplier of integrated bridge solutions and manufacturer of unique complementary products to the JRC portfolio. The combined synergies of JRC-Alphatron bring quality and innovation to owners, operators and shipyards, redefining the future of ocean navigation.
Navitron Systems Ltd (UK)
Navitron is specialist in the design and manufacture of Classification Society Approved Main Steering Controls and Type Approved Autopilot systems. It is also a well-known modular interface and associated equipment manufacturer for equipment such as BNWAS, Heading/Speed data interfaces, Digital and Analogue Heading Repeaters, Rudder Angle Indicators, Off Course Alarms, autopilot ancillaries such as Power Steer Controls etc.

Moonraker (Australia)
Moonraker has a strong tradition of designing and manufacturing complex antenna systems, telemetry systems covering marine, land and air antenna systems, lightning protection system for over 30 years for a vast range of clients across the world. Moonrakers has a strong continuous commitment to its quality, reliability and longevity of all of its products.

ENTEL (UK)
Established in 1995, the Entel Group designs and manufactures business critical radio communications equipment. Owning and managing both the R&D and Manufacturing functions, ensures that Entel has a deserved reputation for exacting standards of innovation, quality and excellence. With a Global footprint, Entel has a wide and varied customer base including The French Navy, UK fire and rescue services and Total Oil, Indonesia.

John Lilley & Gillie Ltd (England)
JL&G is founded in 1812, based in the North Shields in the North East of England is one of the leading suppliers of nautical equipment and instruments, as well as paper and electronic charts in the marine industry today.
It main Products consists of
ECDIS/ ECS Software and hardware ( PC Maritime)
Walker Equipment (Anemometer, speed log, BNWAS)
Magnetic compass System (Reflector type, TMC, OCA)
Lilley & Gillie Marine Instruments (Chart & Navigation instruments, Inclinometer, Barometer)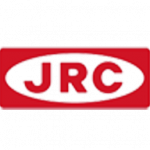 New Japan Radio Co., Ltd. ("New JRC") Japan
New JRC has kept their position as the leading manufacturer of Microelectronic & Microwave Components in the market-worldwide for many years since 1959. Microwave technologies born from many years of expertise lead to the components for radar and satellite communications. New JRC has large market share in the world in marine radar (e.g. magnetrons, Klystrons, TR tubes) for private sector and the components for satellite communications (block up-converter (BUC) and low-noise block down-converter (LNB)). These products have been contributing to the world safety and security.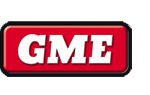 Greenwich Marine Electronics (GME), Australia
GME is formed in 1972 under the marine division of Standard Communications Pty Ltd. GME offers a wide range of product range as such as
Emergency Beacons (EPIRBs & PLBs)
Radio Communication (UHF, VHF fix mount/handheld marine radio)
Entertainment System (Marine multi-media player)
Navigation & Sonar System (GPS plotter, Class-B AIS, Fish-Finder, Colour Plotter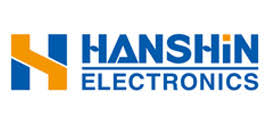 Hanshin Electronics Co., Ltd (Korea)
Hanshin has successfully been providing marine inter Communication equipment and technical services to large number of world's famous customers since its foundation in 1988. Production of high quality ship's Inter communication system
Public Address System
Communal Aerial System
CCTV System
Anemometer & Anemoscope
Digital Marine Clock System
BNWAS (Bridge Navigational Watch Alarm System)
Marine Telephone
Reefer Container Monitoring System
Local Area Network System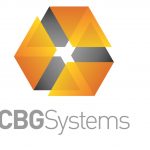 Moonraker (Australia)
CBG Systems is an Australian company based in Tasmania specialising in the supply and installation of fire, thermal and acoustic insulation, specialist antenna systems and signature management.
For more than 30 years we have been a leading innovator, setting benchmarks in the marine insulation, communications and lightweight passive fire protection industry.
Our products are designed to save lives – and save money. CBG Systems are recognised for excellence by merchant marine and military operators worldwide including the US Navy.

HONEYWELL
Our company invents and manufactures technologies that address some of the world's most critical challenges around energy, safety, security, productivity and global urbanization. We are uniquely positioned to blend physical products with software to support connected systems that improve buildings, factories, utilities, and aircraft, and that enable a safer, more comfortable and more productive world. Our solutions enhance the quality of life of people around the globe and create new markets and even new industries.